There's an awesome comedy show coming up in Tempe Arizona this coming Saturday! It's at the Stray Cat Bar & Grill. Tickets are only $10, and includes a free drink! Sean McCarthy, Ben Vitoff, Will Novak, myself, and Dirty Red will be performing. These are some of the BEST local comedians, so you will have a good time and have lots of laughs! Here is the information about the show:
Stray Cat Bar & Grill
2433 E University Dr
Tempe, AZ 85251
Saturday, April 3rd at 7:30PM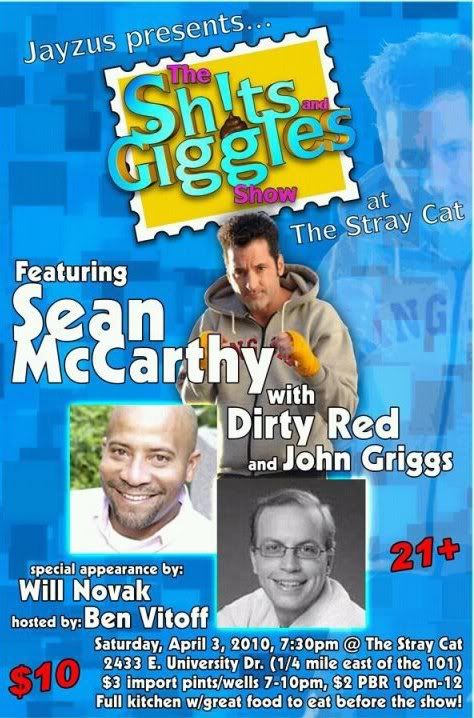 See you there!
John Griggs