Do you want your stand up comedy, art, or music to be appreciated by thousands, possibly millions of people? A great way to accomplish this is by sending a powerful message.
Is there laws that you don't agree with? Do you want to expose injustices in the world? This alone should give you plenty of material to talk or write about. You can get your voice heard through your media. If enough people can relate to what you are saying, you will build a great following, and possibly get people to act on what you say!
If you compose music, consider sending a powerful message through it. Music is easily remembered, and you can actually help improve the world this way.
Here is a sample clip of my stand up comedy and one of my comic strips. What message am I sending?
Drug Commercials - More bloopers are a click away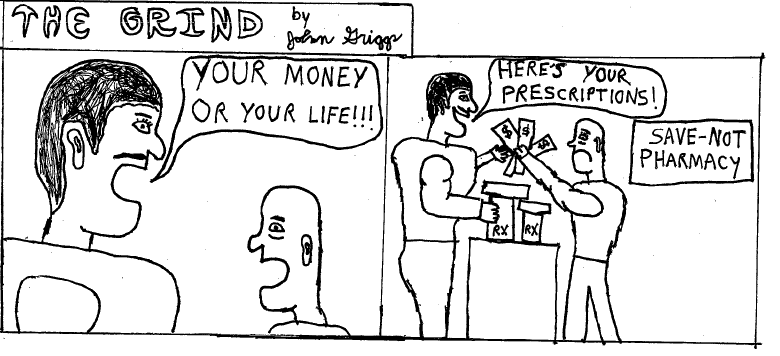 Here is the Comedy Video of the Week - this was done by one of my all time favorite comedians George Carlin. His comedy is not only hilarious, he is also sending a powerful message. As entertainers we can learn a lot from him.
John Griggs
http://www.johngriggscomedy.com/